Now that you have made it this far with your knit garment, you are so close to finishing and getting to wear your item. Yipppee! But first, there is hemming to be done.
Sewing hems of items made in stretchy fabric can be fraught with problems. A hem is sewn across the most stretchy grain of the fabric which most often leads to unwanted stretching and bubbling along the stitch line.
Luckily there is a simple way to avoid this. I use iron-on hem tape on all my hems including sleeves and inserted bands. It is quick, easy and works extremely well.
There are many different types of iron-on hem tape that you can purchase that vary in width and thickness. I use Legacy Fuse-Under Web Tape which I buy from Spotlight. I can't remember what I paid for it however I can tell you it goes a long way so it is certainly worth it.
The other cool thing about using hem tape is that you can use the width of the tape as a hem guide. Anything to make the process of hemming quicker and easier is a winner in my world!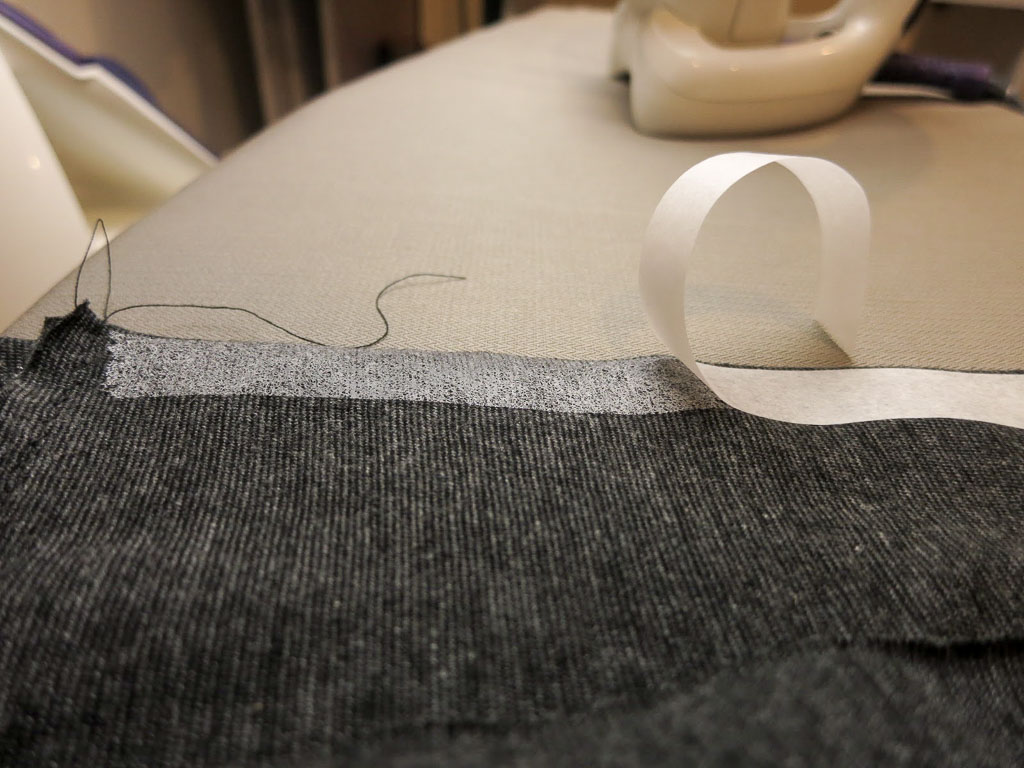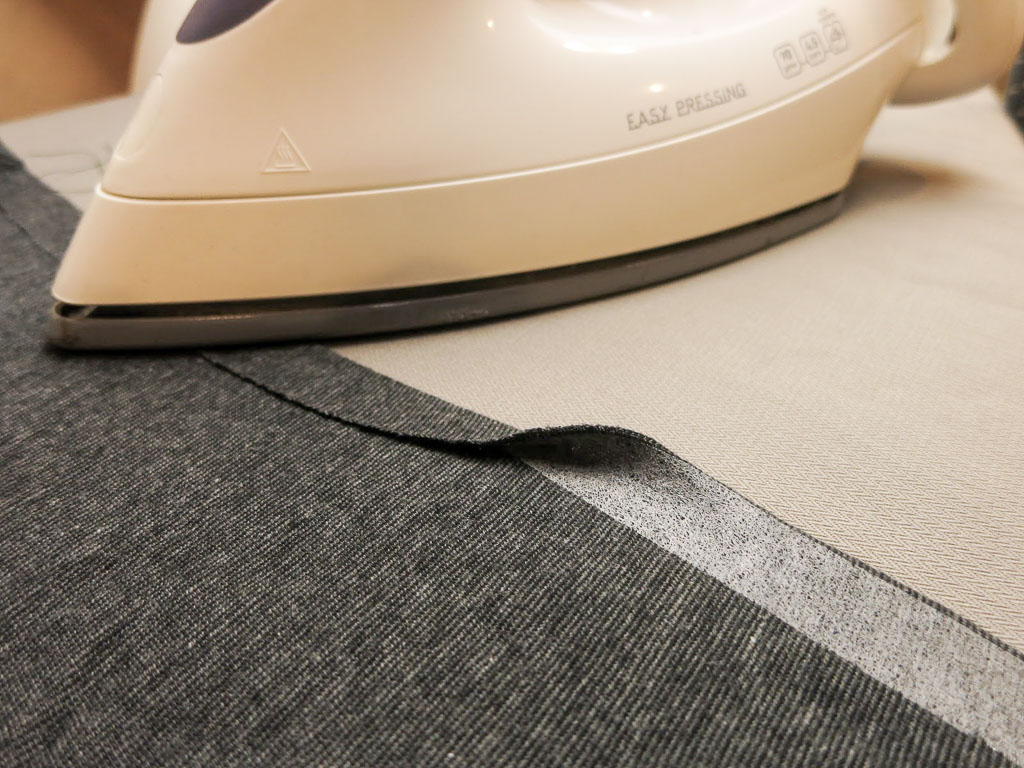 If you have enjoyed this series, or have any questions, please leave a comment below.